Coupling ultrasound energy from a transducer's radiating surface to the patient's entry plane requires specific water degassing and coupling equipment. Sonic Concepts provides complete water coupling solutions for your treatment, imaging or testing needs.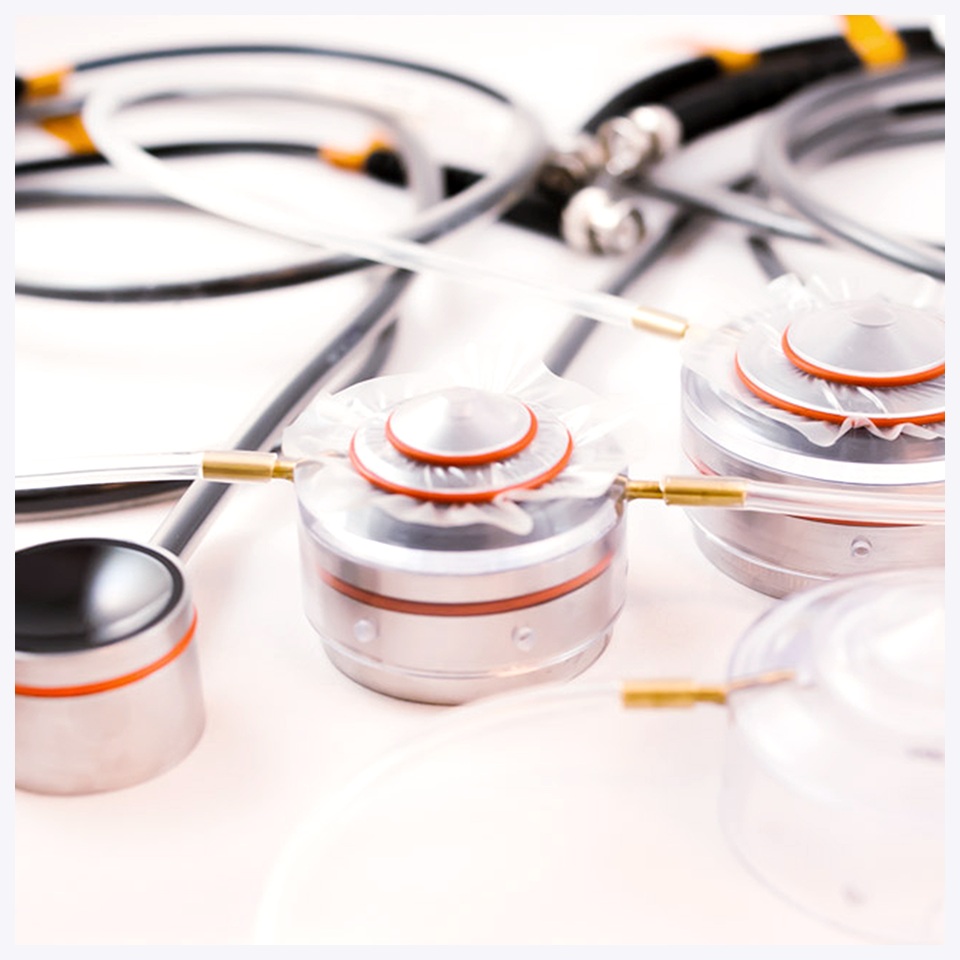 Coupling Cones
All Sonic Concepts transducers are offered with transparent coupling cones to provide a fixed distance of degassed water between the transducers surface and the patient's entry plane.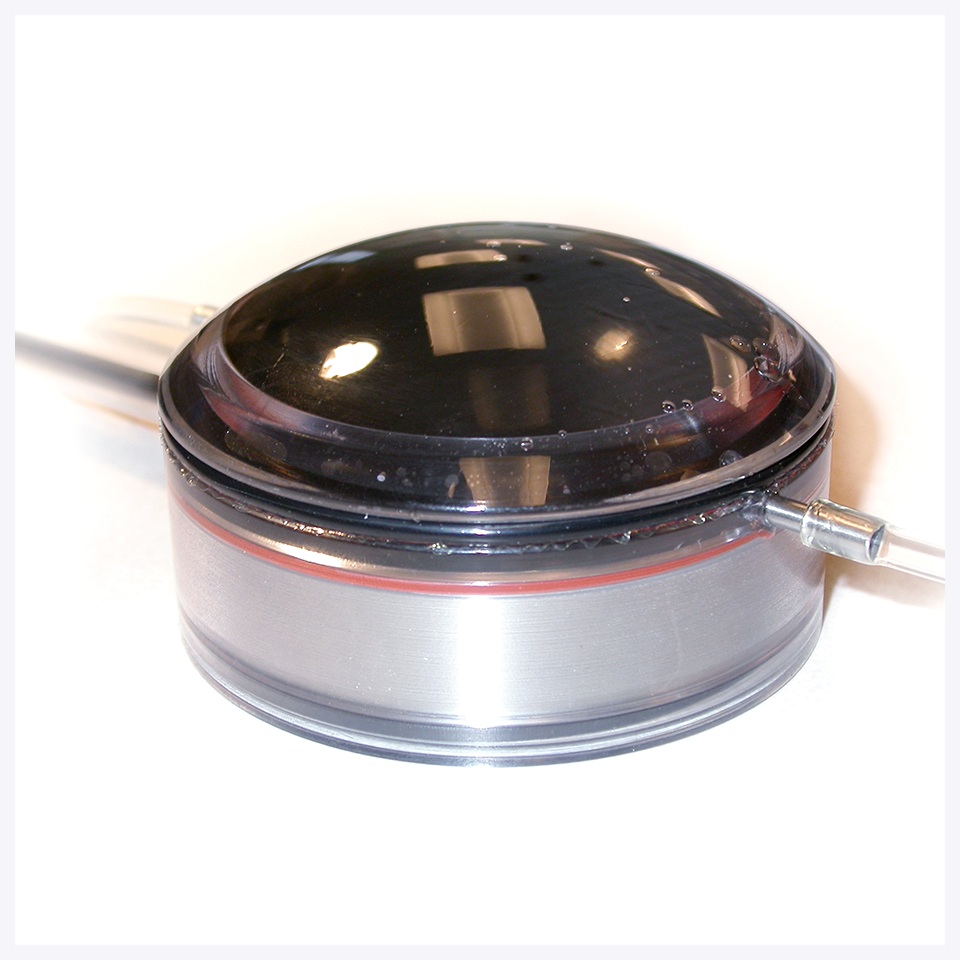 BCS-Series
The BCS-Series (Bladder Coupling Systems) provides an adjustable offset between the transducer's surface and the patient's entry plane. BCS uses an acoustically transparent and compliant membrane, useful for odd-shaped anatomy and variable focal penetration.
WCU-Series
WCU-Series (Water Conditioning Unit) technology efficiently removes dissolved gasses from any water coupling system. Features include a user-adjustable controller for maintaining desired temperature, adjustable flow, and a timer for unattended shut off.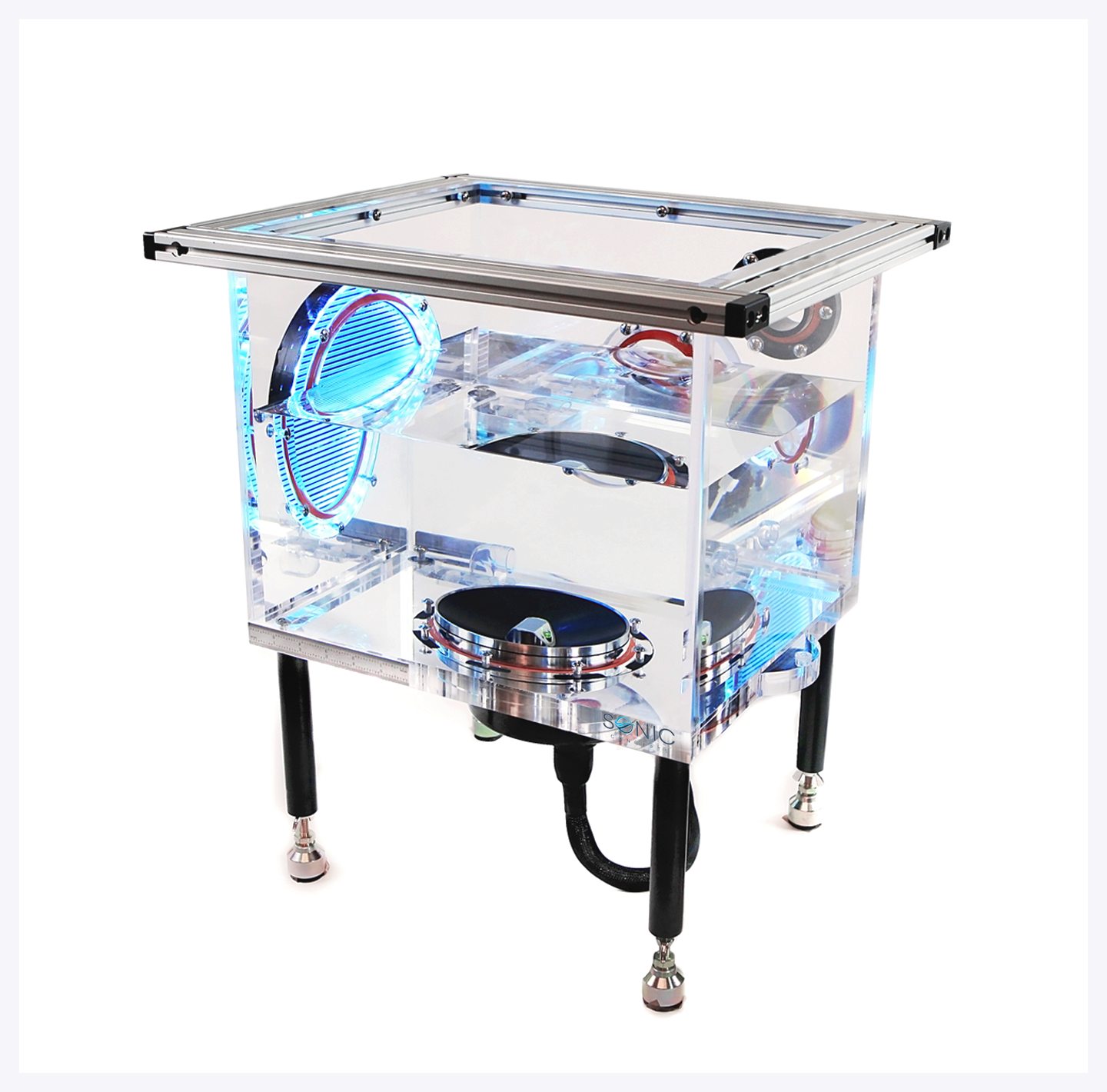 Test Tanks
Sonic Concepts develops custom large test tanks and standard bench top test tanks offering up to 5-axis motor control and GUI software.
Learn more about how to purchase our products.