PiezoCAD™ is our piezoelectric transducer modeling software package that has been in use by companies, government laboratories, and universities around the world for more than 20 years. PiezoCAD is an excellent tool for rapid iterative transducer design optimization.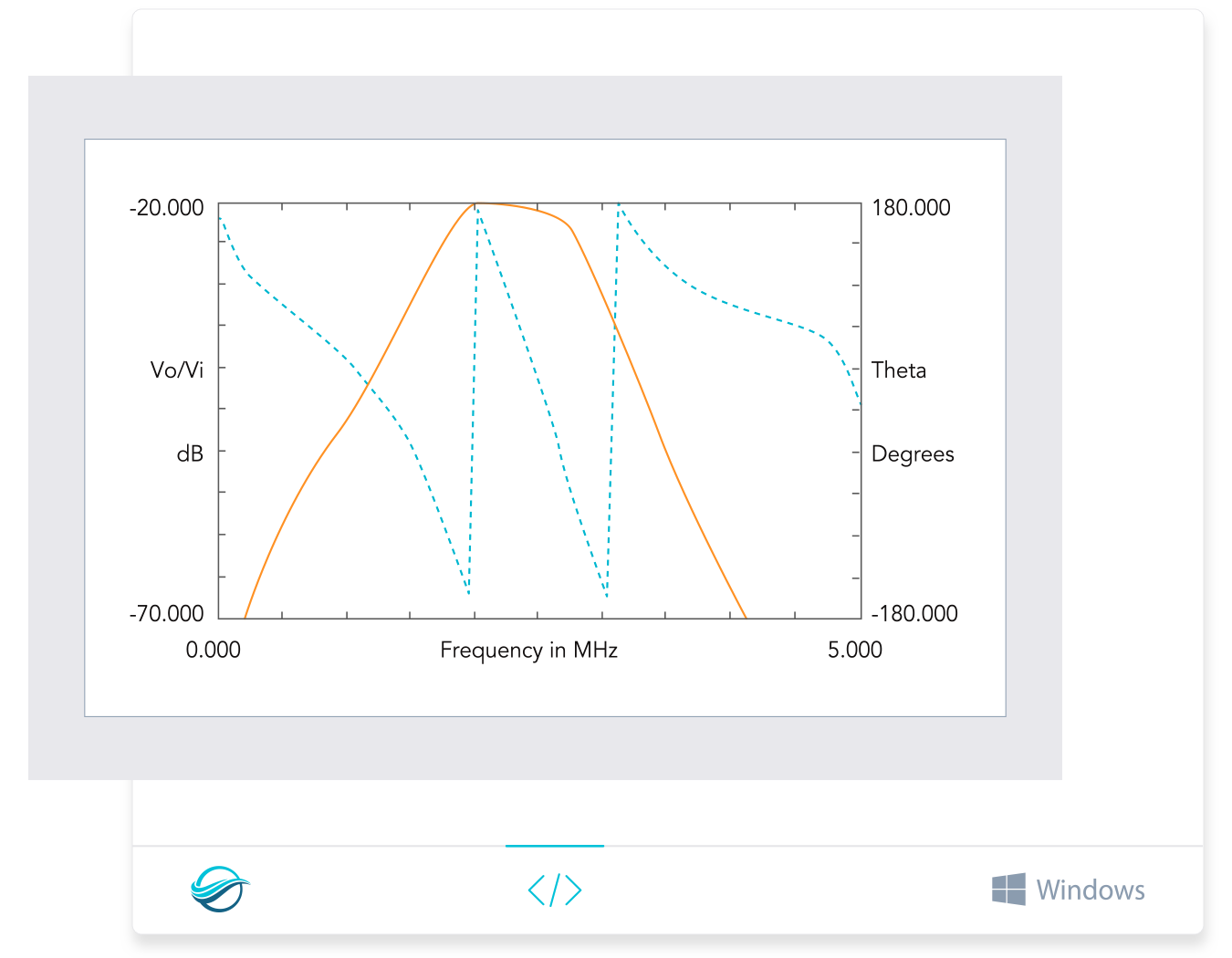 PiezoCAD Modeling Software Package
This robust software uses a chain matrix technique to calculate the overall system characteristics from the electric terminals to the front acoustic port. You can select piezoelectric material parameters from extensive piezoelectric database tables, including plate, beam, and bar mode elements in ceramic, crystalline, polymer and composite materials. You can also enter multiple acoustic matching and backing layers from acoustic database tables, as well as load medium characteristics. Thickness, velocity, attenuation, and cross-sectional area can be entered for each layer. Piezoelectric and acoustic material database tables can be updated from within PiezoCAD, or edited directly using Microsoft Access.
On the electrical port, you can specify a matching network including any combination of series or shunt resistors, inductors or capacitors, transformers, coaxial cable, and multiple identical piezoelectric layers that are electrically connected in parallel. You can enter any desired frequency range for the calculations, including calculating transducer response characteristics at higher harmonics.
PiezoCAD output includes a selection of acoustic and electric input immittance functions, transmit and receive power conversion efficiencies, transmit, receive, and pulse-echo transfer functions and time-domain waveforms. You can quantitatively assess the transducer response to various transmitted voltage or received pressure waveforms. A tone burst excitation waveform can be specified within PiezoCAD.
Pulse-echo calculations allow you to view the round-trip response of a transducer, including optional attenuation in the load medium. The analytic envelope of the pulse is calculated using a Hilbert transform technique and displayed on all time-domain waveforms.
*Sonic Concepts' software is not functional without a key, which can only be obtained by purchasing a license.
Learn more about how to purchase our products.