Sonic Concepts develops electronics to support transducer control and hydrophone communication systems. From an underwater telemetry system used to track salmon, to a doctor friendly image-guided HIFU control system for non-invasive treatment, Sonic Concepts has the in-house expertise in providing state-of-the-art electronic design and manufacturing.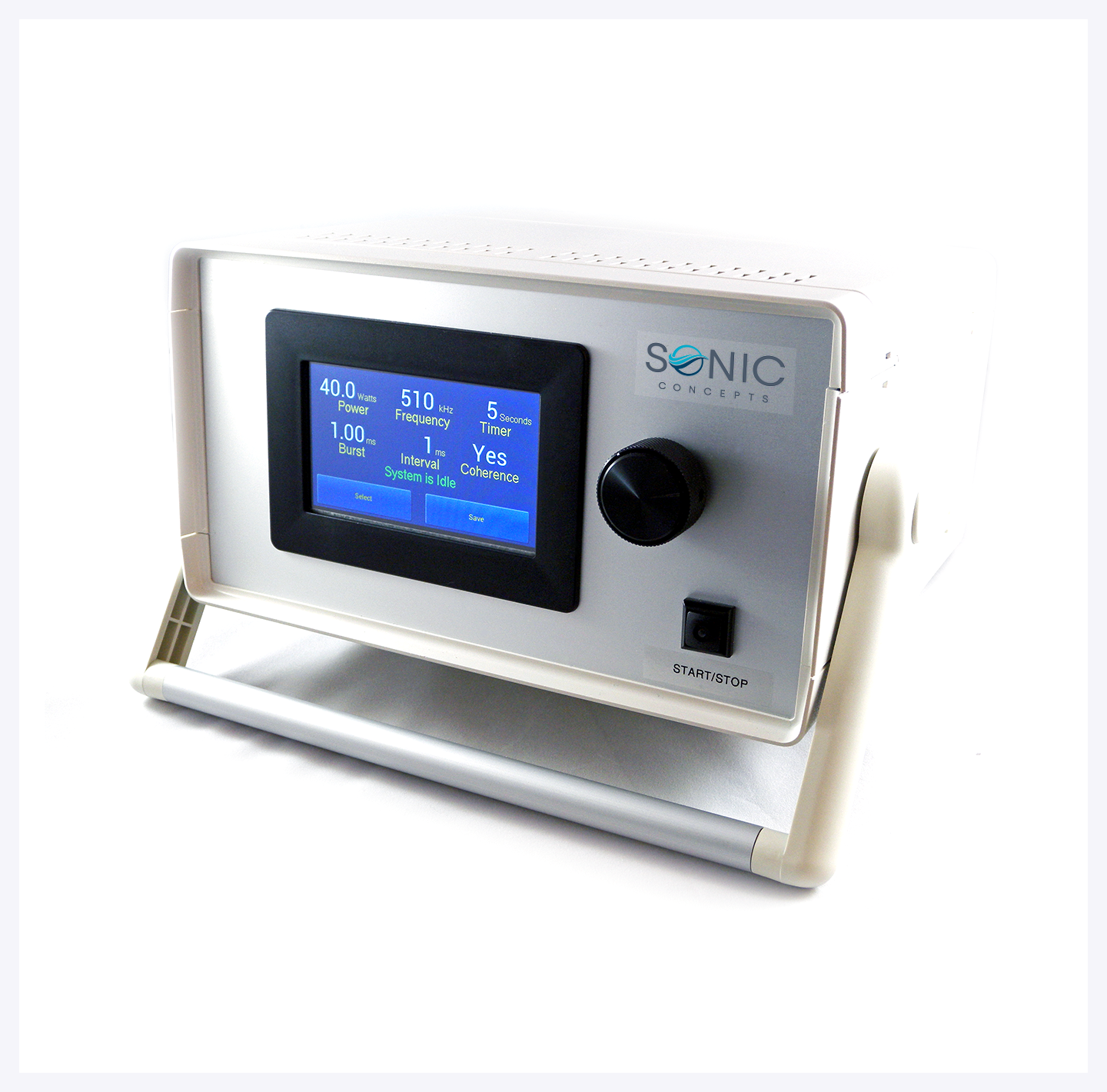 TPO-Series Drive Electronics
Designed as a one-stop solution for your ultrasound instrumentation setup, the new Transducer Power Output™ (TPO™) series from Sonic Concepts, Inc. offers ultra-sound researchers and developers with a user-friendly, portable and high-power system for "plug-and-play" with single- or multiple-element transducers.
The TPO™ series includes a touch -sensitive display, easy-to-use menu system to drive one to 16 RF channels within a compact housing.
Each RF drive amplifier allows continuous or pulsed power over any specific frequency range up to 30 MHz.
The system is equipped with multi-channel algorithms used to steer the acoustic focus and/or to dither the acoustic field.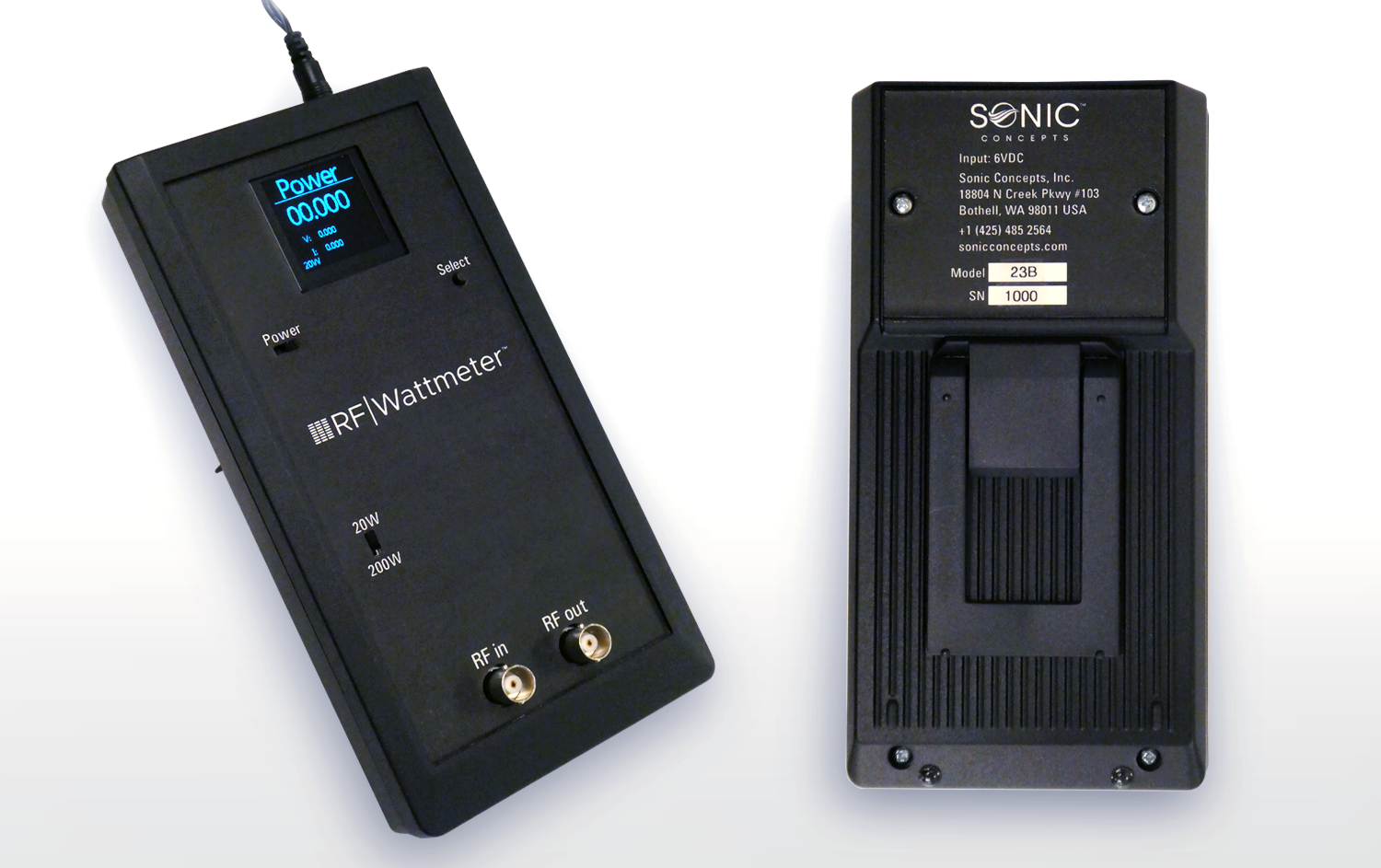 RFWattmeter™ Series
Sonic Concepts develops a series of RFWattmeters™ used as a calibration instrument to accurately monitor net electrical power from an RF amplifier into a source transducer.
Features:
– Hand held and compact
– Average and peak envelope power
– 20 – 200 Watts or 200 – 2,000 Watts power range
– 100 kHz to 10 MHz frequency range
– Includes calibration traceable through NIST
PA-Series Preamplifiers
Sonic Concepts develops preamplifiers to mount close to the hydrophones active area. A power supply and signal decoupler is located some distance from the amplifier head.
Features:
– Up to 20 dB voltage gain
– +/- 3 dB from 100 kHz to 15 MHz
– Either a 50 Ohm or 1 MOhm instrument input
– Immersible
Optional:
– MRI Compatible
Learn more about how to purchase our products.