Sonic Concepts specializes in optimizing your imaging requirements utilizing it's wide-bandwidth stack technology.  Select one of our removable imaging probe to plug directly into your HIFU transducer, or collaborate on a new customize dual-mode 1,024 element 2D array with Sonic Concepts.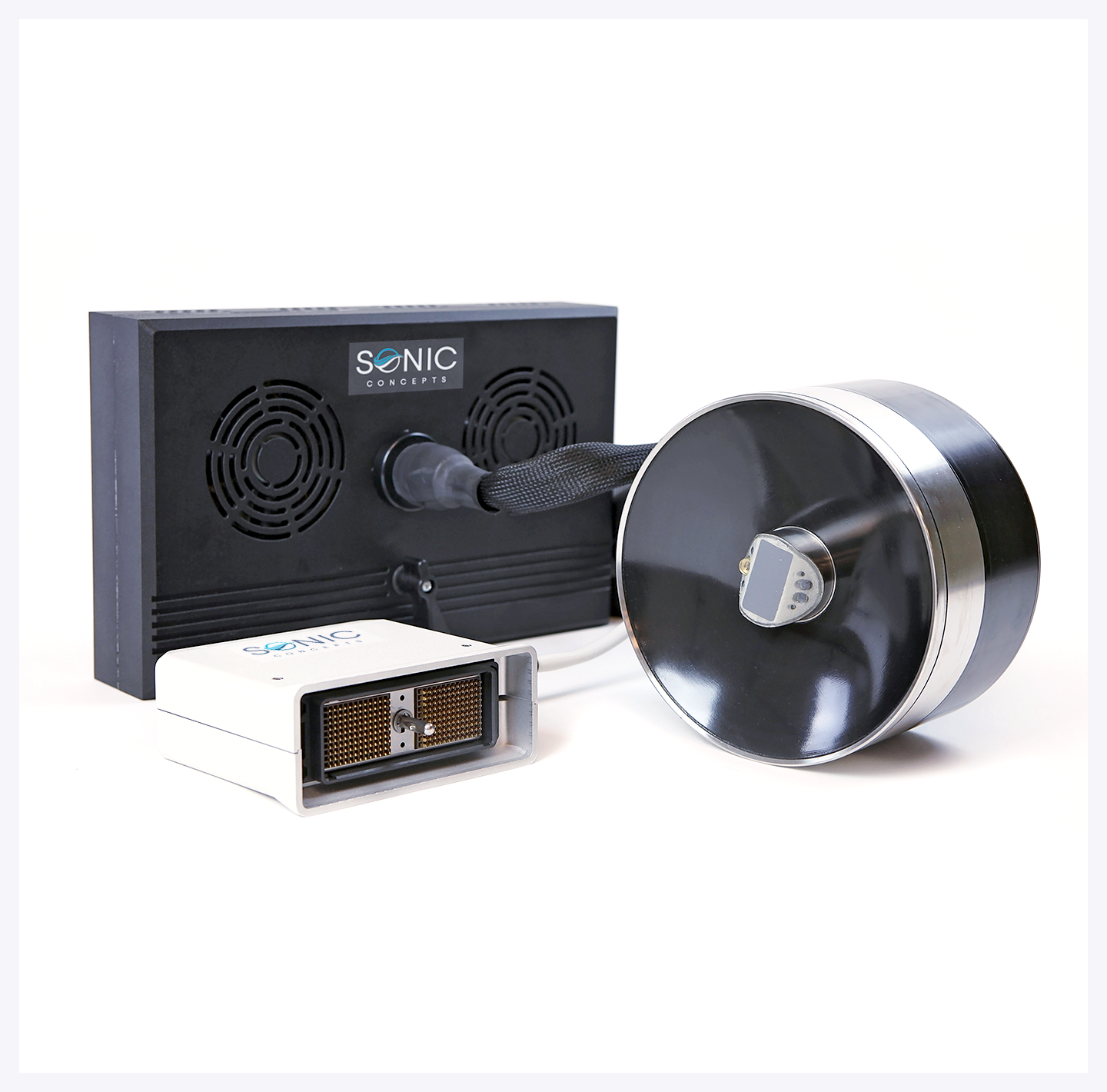 IP-Series Imaging Probes for USgHIFU
Our imaging probes include Ultrasound Guided Focused Ultrasound (USgFUS) and Passive Acoustic Mapping (PAM) allow you to integrate real-time imaging arrays with your HIFU transducer system. They are made with wide-bandwidth (>95%), single-crystal technology and are delivered in environmentally sealed housings.
Secondary feature integration include:
• Passive cavitation detectors (PCD)
• Illumination sources
• Laser pointers
• Fiber optic illuminator for photoacoustics
• Cameras
• Biopsy needle guide, punch or forceps
• Catheter guide
• Endoscopes
• Temperature monitoring via thermocouples or thermistors
• Mechanical pointers, wires, rods or tubes
• Micromanipulator
Optional:
– MRI Compatible
Our IP-Series Imaging Probes are compatible with Sonic Concepts H- or H-300 series HIFU transducers.
Our standard imaging probes are listed below. We can also make custom imaging probes to meet your specific application requirements.
Model #
Housing Diameter
mm
Center Frequency
MHz
Element Count
Qty
Aperture Elevation
mm
Aperture Azimuth
mm
Elevation Focus
mm

IP-102

40.90

3.0

64

14

19.2

80

IP-103

28.60

3.2

64

14

15.4

80

IP-104

40.90

3.5

128

13.5

28.2

75

IP-105

28.60

5.0

64

10

9.6

65
2D IP-Series Imaging Probes for 3D Imaging
Sonic Concepts develops 2D matrix arrays from 1.0 MH at 0.5-lambda pitch to 3.0 MHz at 0.7-lambda pitch.
Each array is built using high performance cable and matching network technology to sustain bandwidth and sensitivity.
Features:
Channel count from 64 to 2,048
Multiplex Relays, as high as 8:1
With direct plug into Vantage by Verasonics
Learn more about how to purchase our products.