Sonic Concepts offers a variety of premium, turnkey focused ultrasound systems that are affordable and easy to use. Engineered to deliver either high- or low-intensity focused ultrasound, our full-service research systems arrive pre-calibrated, so they can be rapidly deployed in a lab or in the field. Optional accessories are also available, for an even more comprehensive platform.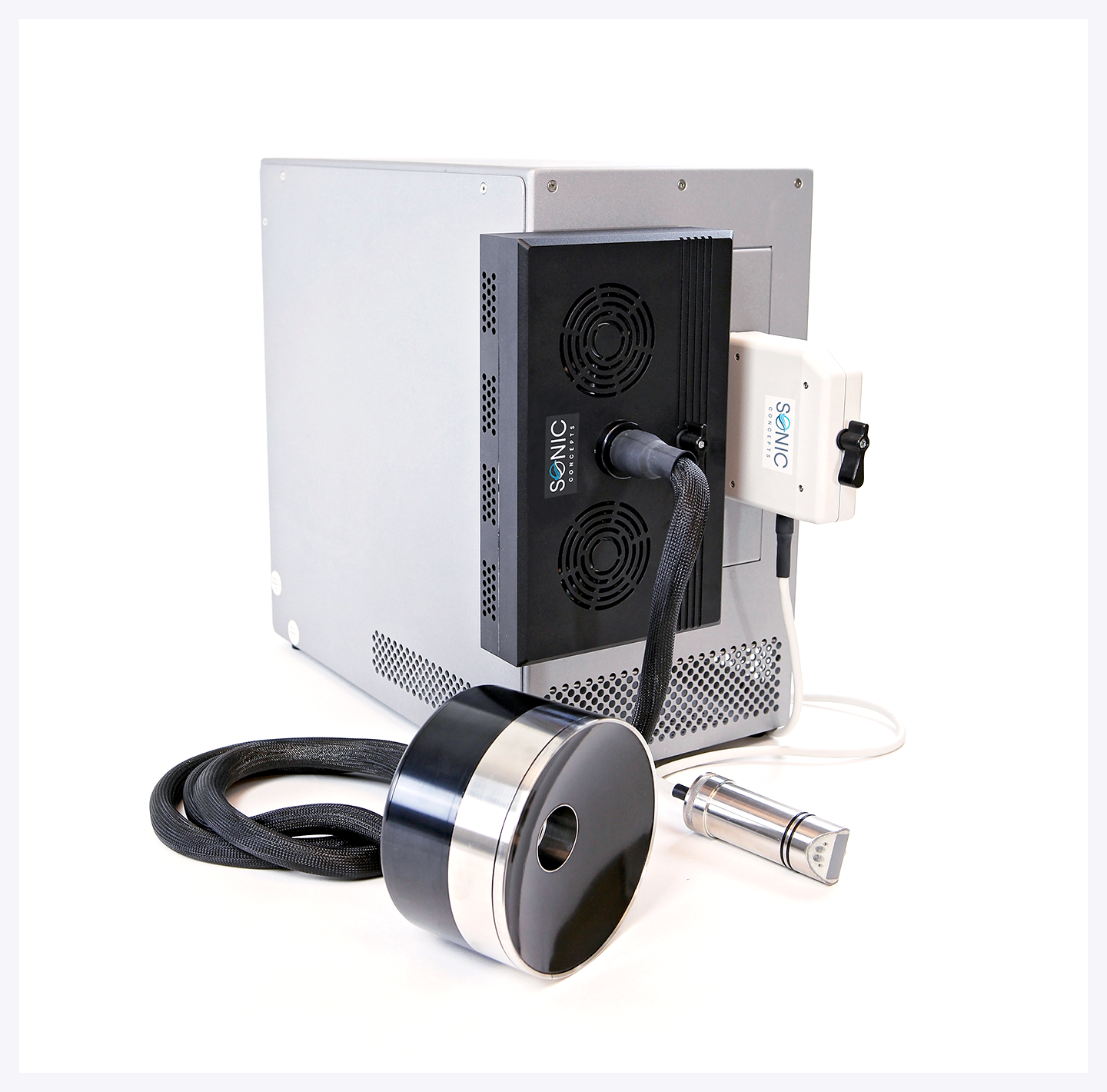 HIFUPlex™
Our HIFUPlex™ systems include premium high-intensity focused ultrasound (HIFU) transducer technology, combined with Transducer Power Output™ drive electronics, to deliver a variety of pre-calibrated field- and research-ready systems. We offer multiple HIFUPlex packages to meet the needs of most laboratories or field engineers engaged in high-intensity focused ultrasound work.
Many of our systems can be upgraded to add enhanced ultrasound-guided focused ultrasound capabilities.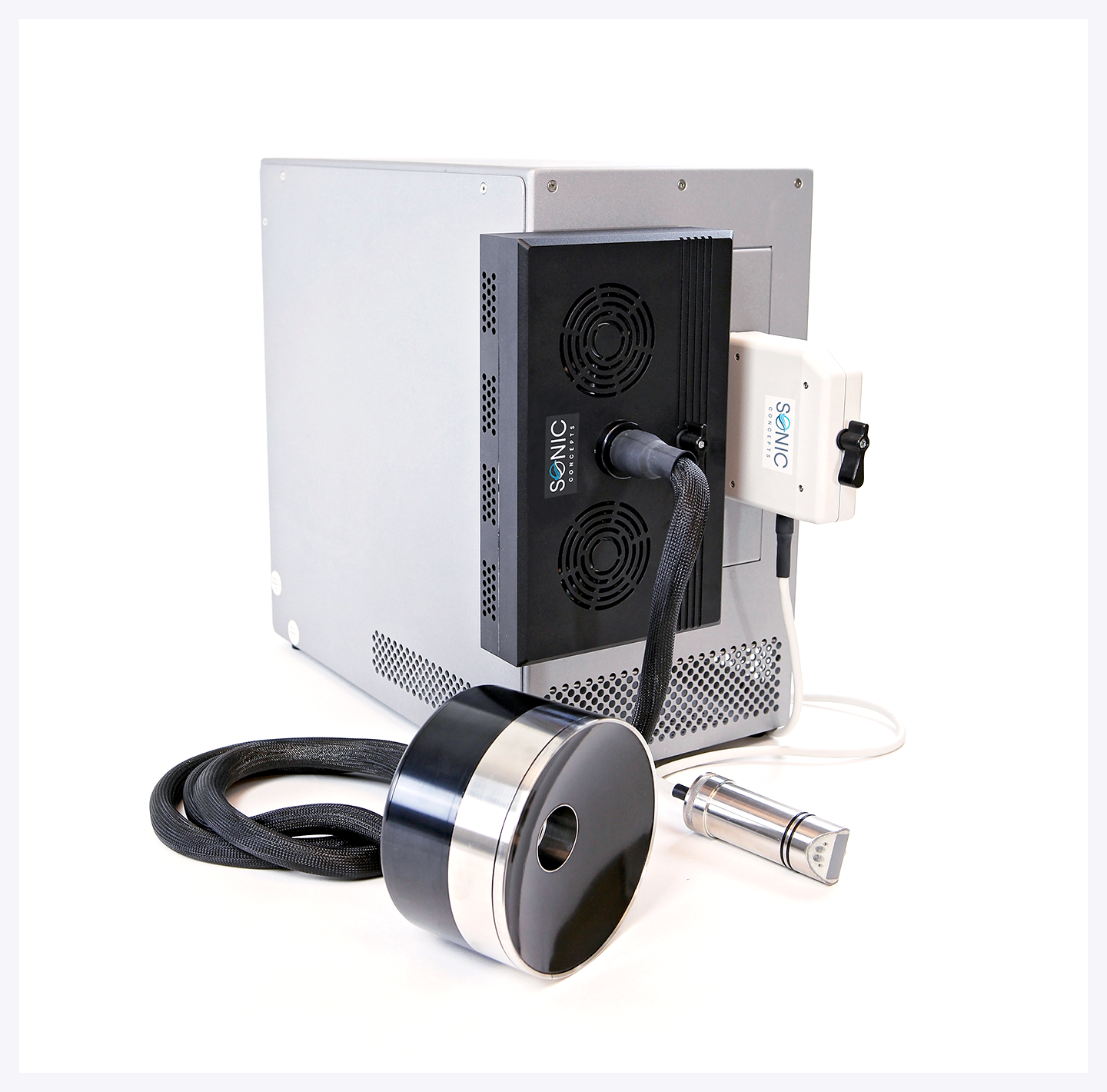 NeuroFUS™
NeuroFUS™ is a state-of-the-art research system that delivers low-intensity, non-thermal transcranial focused ultrasound (tFUS) for pre-clinical neuromodulation studies requiring cortical and peripheral nerve stimulation. Both NeuroFUS and NeuroFUS PRO™ are cost-effective, integrated research systems that arrive fully calibrated and laboratory ready.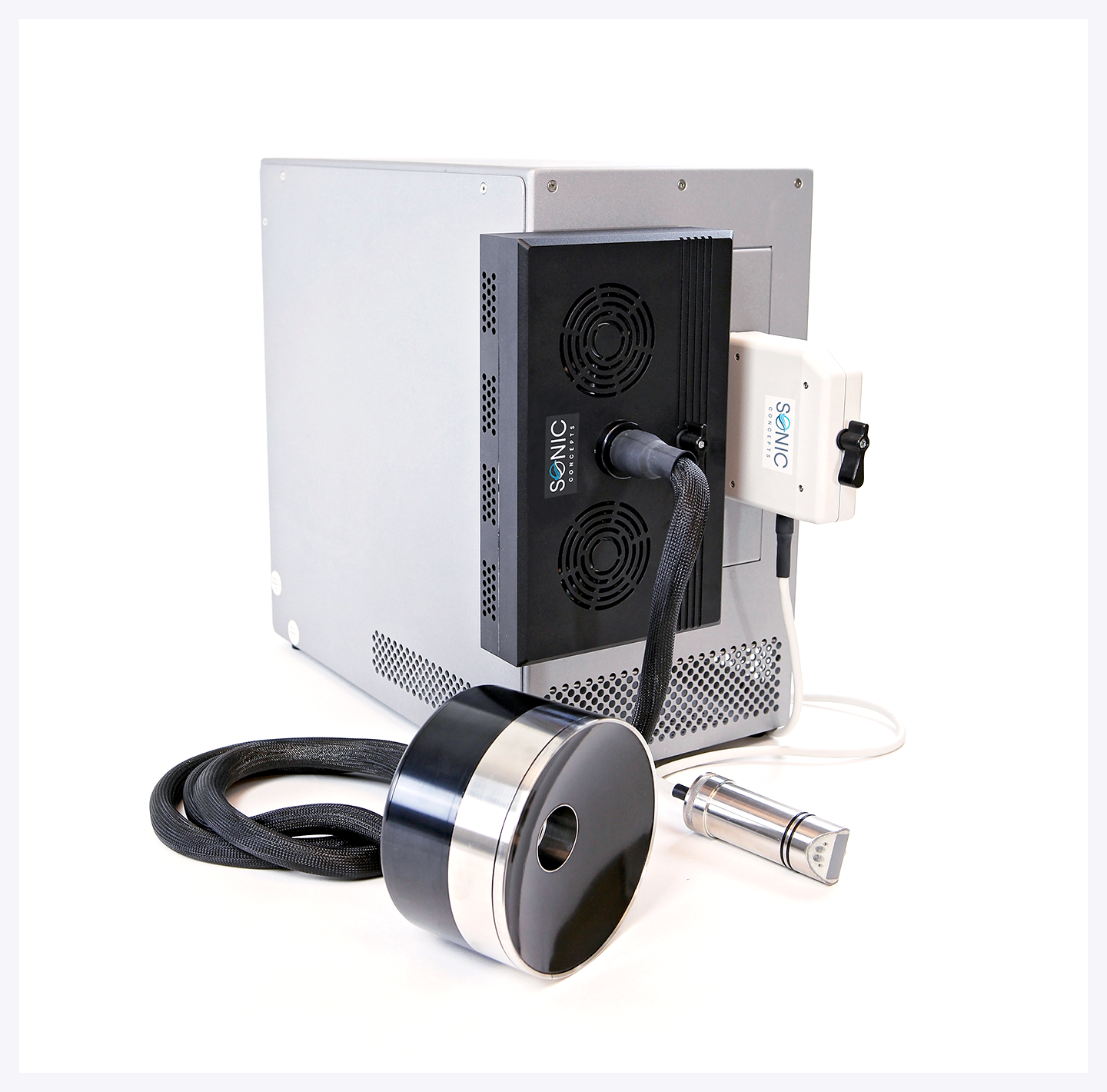 Accessories
Sonic Concepts offers a variety of optional accessories that can be added to optimize a research setup, enhance safety parameters, and accommodate small or large subjects. These innovative research tools, including a robotic arm, wearable helmet, benchtop platform, or integrated research cart, will enhance your turnkey system.
Learn more about how to purchase our products.