Focused Ultrasound in the Brain:
Clinical Applications & Technical Challenges in Japan
Sonic Concepts is a global leader in designing and delivering innovative therapeutic and focused ultrasound solutions for leading-edge pre-clinical research. Researchers and organizations who work with us:
Benefit from innovative engineering and unparalleled expertise
Team up with a long-term collaborative partner
Rely on a company with a proven track record designing and delivering ultrasound solutions for more than 25 years
Extensive Selection of Transducers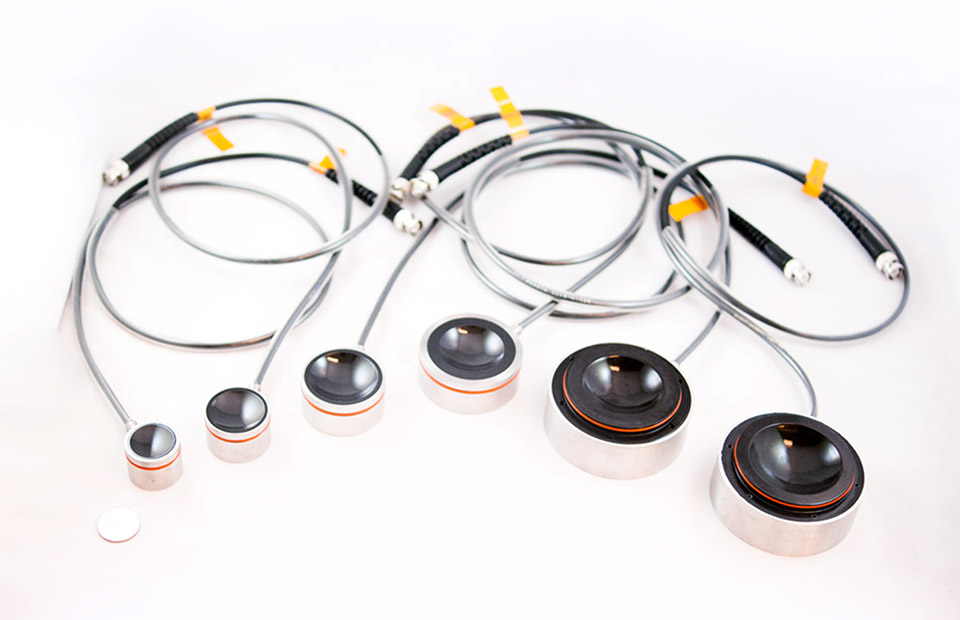 Sonic Concepts offers a wide variety of high-quality customizable ultrasonic therapy and imaging solutions, from single-element or 2D array focused ultrasound transducers to imaging probes to hydrophones. We also offer transducers for specialized environments (pulse-echo, underwater & doppler).
Use our Transducer Selection Guides to select the transducer you need from our extensive catalog offering, or customize a transducer's parameters to meet your unique requirements using our proprietary "Design Your Own" (DYO) calculator.
Sonic Concepts also offers integrated, turnkey focused ultrasound systems pre-calibrated to enable you to get up and running quickly in the lab or out in the field.
Integrated, Turnkey Focused Ultrasound Systems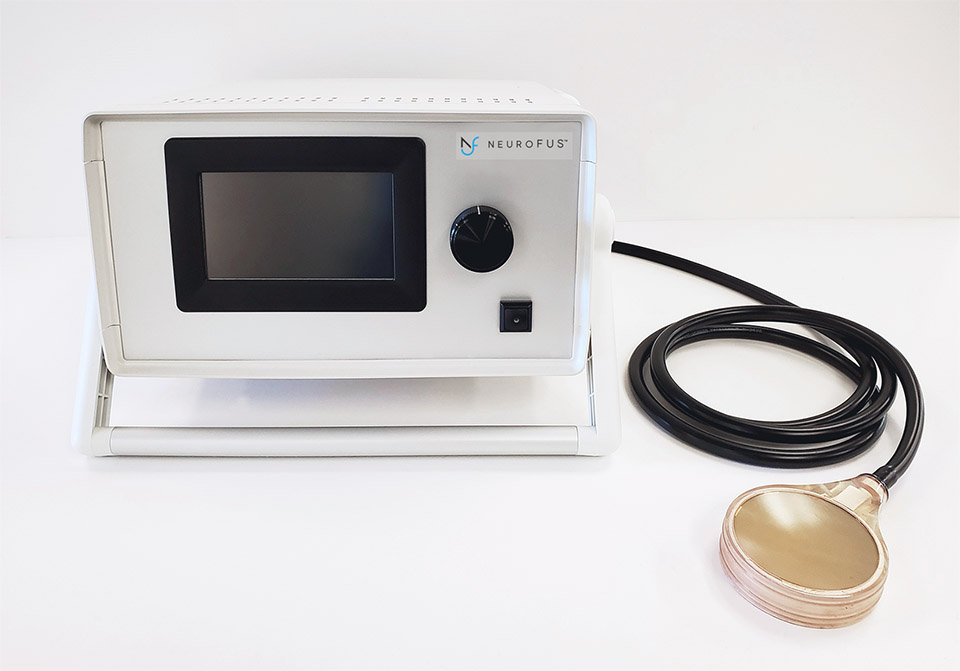 Sonic Concepts developed NeuroFUS, in partnership with IST and Brainbox, as a transcranial focused ultrasound (tFUS) stimulation system for researchers wanting to non-invasively modulate neural circuits in the brain. tFUS offers far greater spatial resolution and depth of focus than is possible with other techniques.
NeuroFUS is a turnkey pre-calibrated low-intensity focused ultrasound system with dynamic focal steering for non-invasive transcranial neuromodulation and peripheral nerve stimulation. NeuroFUS PRO extends the NeuroFUS system with a Software Development Kit and library of neuromodulation pulsatility scripts.
HIFUPlex is a turnkey high-intensity focused ultrasound solution combining premium high-intensity transducer technology with drive electronics for an affordable & easy-to-use focused ultrasound system with focal steering. (For those needing the most robust ultrasound-guided focused ultrasound (USgFUS) solution with comprehensive programming capabilities, the HIFUPlex™ ELITE, is available from Verasonics in collaboration with Sonic Concepts.)
Additional HIFUPlex solutions extend the HIFUPlex system by providing research equipment for both large and small subjects, offer precise alignment and positioning of the transducers for 3D planning, guidance, therapy delivery, and monitoring in a comprehensive system.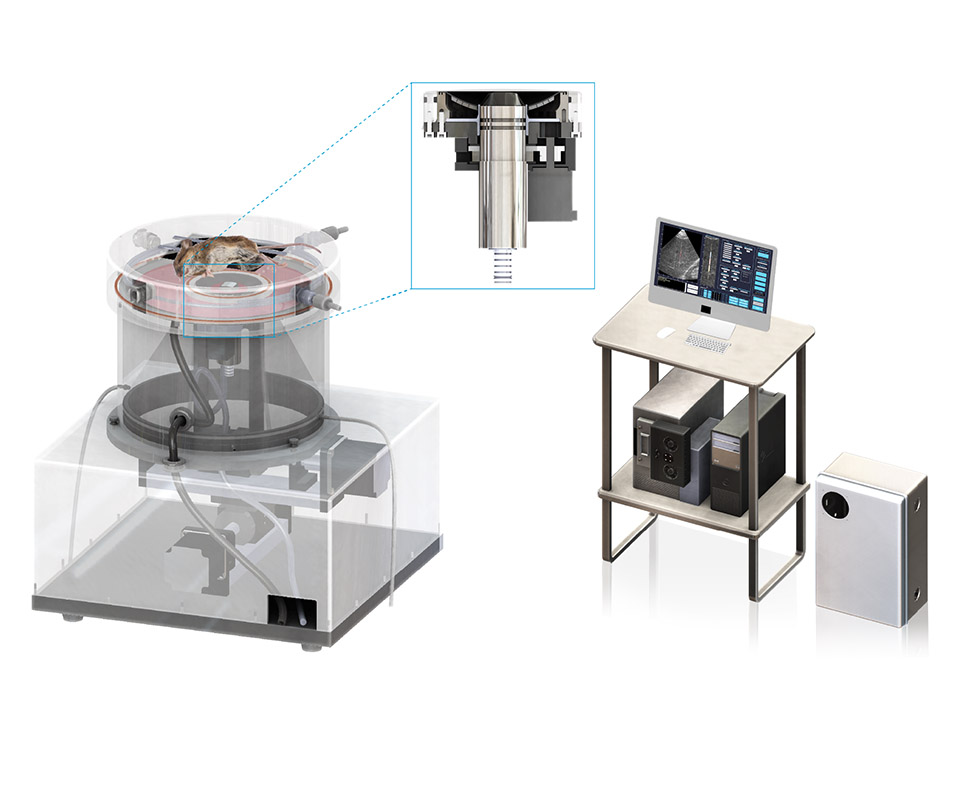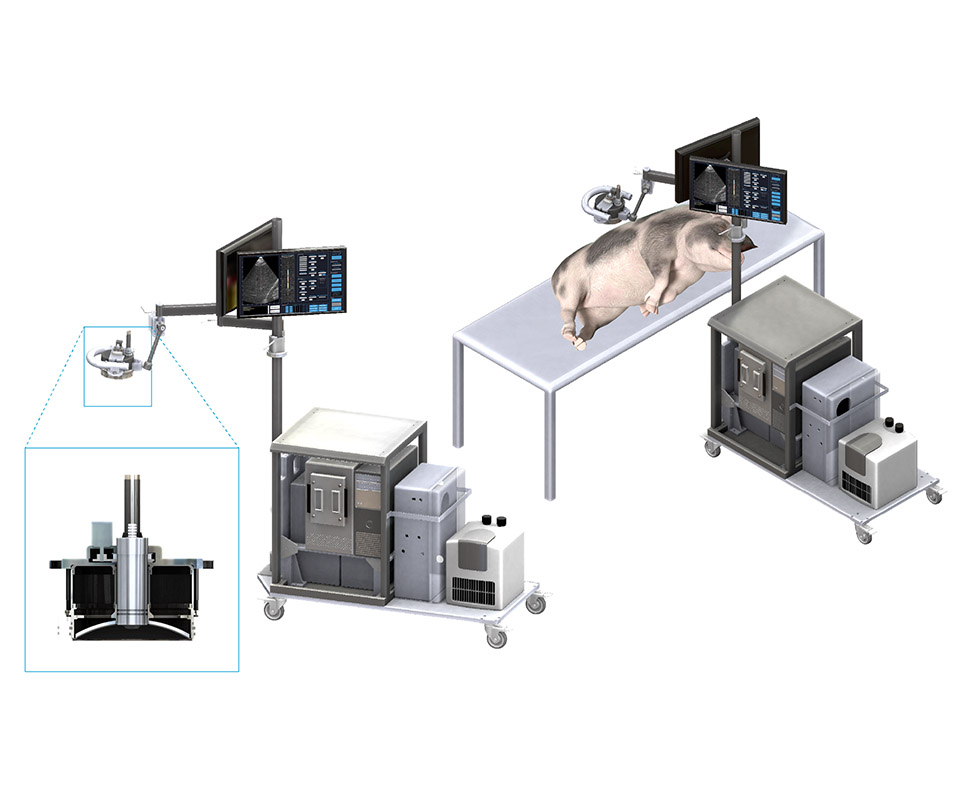 Comprehensive Product Offerings
Specialized Custom R&D Engineering Services
Sonic Concepts also offers custom R&D engineering, design, and prototyping services, plus scalable manufacturing of specialized ultrasound transducers and systems for a wide variety of therapy and imaging purposes. Organizations benefit from:
Our proprietary ultrasonic transducer stack formulations which support both one-time builds and high-volume production
Experience in high-volume electronics production & the ISO 13485 medical device industries
Quality focus and ISO 9001:215 certification
Every day, researchers and organizations around the world use Sonic Concepts'
best-in-class customizable products and turnkey ultrasonic therapy and imaging
solutions to make medical breakthroughs and solve complex problems.